Civil Service Council Meeting Minutes
Main Content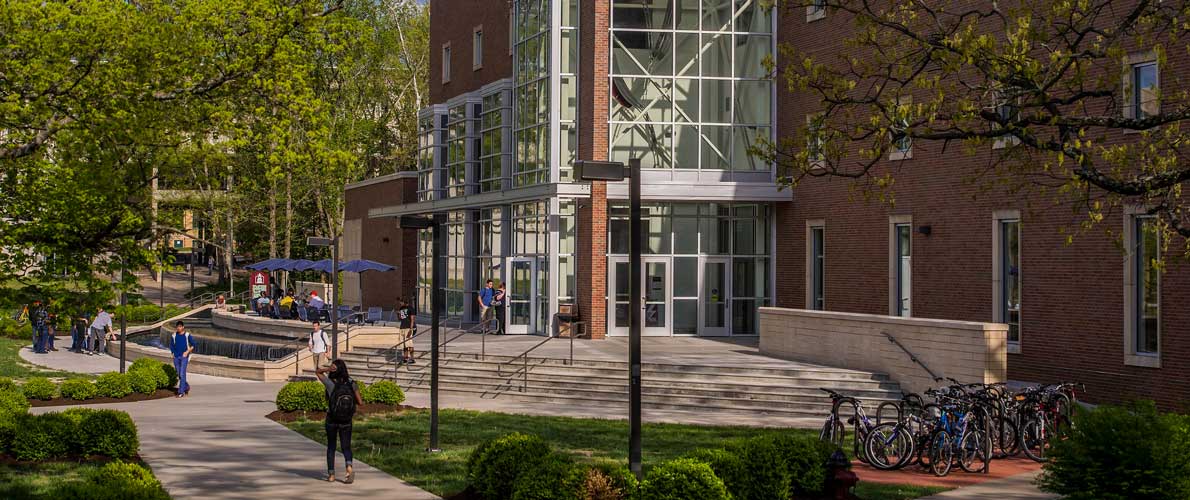 June 6, 2012
The June meeting of the Civil Service Council was called to order by Carolin Harvey, President.
Roll call of the members was taken by Elizabeth Cheek.
Members Present: Regina Brown, Patrick Brumleve, Elizabeth Cheek, Mickel Cordes, Anita Eckhardt, Diane Frew, Shari Garnett, Tina Gerecke, Vera Gibbs, Carolin Harvey, Randy Lowe, Karin McClure, Jason Phillips, Jesus Rosado, Anthony Travelstead.
Others present: Gary Beer, Sheryl Lloyd, Mary Nippe, Julie Virgo, Jennifer Watson, Melinda Yeomans.
GUEST
Carolin Harvey welcomed Melinda Yeomans, who is the new coordinator for University Women's Professional Advancement (UWPA). Melinda Yeoman thanked the Council for the opportunity to speak and reminded everyone about the UWPA luncheon being held on June 15. She noted that Linda McCabe- Smith, the Vice Chancellor for Diversity, would like all the women on campus who are civil service to feel very welcomed. Also, if anyone men or women have any concerns in terms of safety, [being heard], etc., they can contact her. She added that she would welcome feedback on issues such as training and professional development.
MINUTES
The minutes for the meetings on May 2, 2012, were approved as presented.
REPORTS
Council President 
Carolin Harvey again encouraged everyone to attend the UWPA luncheon on June 15. She also reported that the constituency heads have not met since the last Council meeting.
Board of Trustees 
Carolin Harvey reported she attended the Board meeting on May 10 in Edwardsville. There were several fee increases on the agenda, which all passed. Also there was a moving presentation for the outgoing chancellor of Edwardsville. Carolin reported the next meeting is scheduled for July in Springfield. She will be unable to attend and will check with Jason Phillips to see if he is able to attend.
School of Medicine Civil Service Council 
Sheryl Lloyd reported: a) the Springfield Council held its election, and several new members were seated. She commented that it was the first time in the last six years that it was an election (i.e., more than one person running). They will be seated at the July meeting; b) on June 7, the Council is hosting, along with the State Universities Annuitants Association (SUAA), a special meeting on pension reform legislation for their retirees. There are 63 retirees who are returning. She indicated that this is the first time the Springfield School of Medicine have ever done anything with retirees. There are not enough people who are members of SUAA to even have a chapter; so there will be more people attending the meeting than there are current SUAA members. Sheryl expressed hope that the informational meeting will be an opportunity to increase the School of Medicine's numbers with SUAA and actually form a chapter.
Human Resources (HR) 
Jennifer Watson reported the deadline for benefits choice is June 15. As of now, there are approximately 314 employees planning to retire by June 30. Mary Nippe reported there is nothing new on the health insurance; the choices are the same.
COUNCIL COMMITTEE ORIENTATION
Executive 
Carolin Harvey provided a brief overview of the committee's responsibilities.
Budget 
Carolin Harvey provided a brief overview of the committee's responsibilities.
Bylaws 
Karin McClure provided a brief overview of the committee's responsibilities.
Civil Service Benefits 
Jason Phillips provided a brief overview of the committee's responsibilities.
Education Assistance 
Anthony Travelstead provided a brief overview of the committee's responsibilities.
Elections 
Shari Garnett provided a brief overview of the committee's responsibilities.
Staff Excellence Award (formerly Outstanding Civil Service Employee) 
Carolin Harvey reported this committee is now a part of the Chancellor's awards recognition.
Public Information 
Elizabeth Cheek provided a brief overview of the committee's responsibilities.
Range 
Tina Gerecke provided a brief overview of the committee's responsibilities.
COMMITTEE PREFERENCES
Council committee preference sheets were distributed. Members were asked to rank-order their preferences with respect to the committees on which they would like to serve. Carolin Harvey reviewed which committees had vacancies, noting that committee volunteers will also be solicited via the listserv.
CONSTITUENCY COMMITTEES
Traffic and Parking 
Gary Beer reported that he is retiring at the end of June after 28 years with SIUC. The Council will need to appoint someone to replace him, although there will likely not be a meeting this month. Carolin Harvey thanked Gary for his service on the committee.

The following constituency committees did not meet or had no report: Advisory Committee to Director of Public Safety, Affirmative Action Advisory, Chancellor's Advisory Review Board, Computing Advisory, Dining Services Advisory, Honorary Degrees, Intercollegiate Athletics Advisory, Naming University Facilities, Ombudsman Advisory Panel, Parking and Traffic Appeals, Recreational Sports and Services Advisory, Student Center Advisory, Traffic and Parking, University Joint Benefits and UWPA.
SPECIAL/OTHER COMMITTEES
Chancellor's Planning and Budget Advisory 
Carolin Harvey reported the committee met and reviewed issues they had discussed previously. The new CIO, David Crane, was in attendance. He indicated he has big plans for the system, which are desperately needed.
Legislative Advisory 
Karin McClure reported the pension bill did not go through by January 1. The reason was disagreement along party lines, especially regarding the "cost shift," which would have schools districts and universities paying for their employee pension funds. Implementation would be over a number of years. The Republicans do not like that idea because they believe taxes will likely increase as a result. Karin indicated she read in the paper that the Governor had called legislative leaders together to talk today, but she does not know what is happening with that. She believes there will be changes of some sort; it is just a matter of time. Bonding agencies are threatening to downgrade Illinois if they do not see reform. The Senate did pass a pension bill--HB1447--for 'SURS and GARS (General Assembly Retirement System) only. The House may take that up in special session. It does the same thing that SB1573 does as far as people having to choose between the 3% component; a reduced COLA and being able to keep health insurance; and future raises not counting towards pensions. It is a bad deal either way.
Karin McClure also reported: a) a budget of $33.7 billion was passed. They were also successful in maknig Medicaid cuts, which cost $14 billion. There are $1.6 billion in cuts. The other part of that was the $1 per pack cigarette tax increase; b) other legislation passed was elimination of the General Assembly tuition waivers and a gambling expansion bill. Pat Brumelve asked if the Governor has signed the health insurance bill. Karin responded that she was unsure if it has been signed. Pat indicated that the bill gives CMS power to determine the health insurance rate for retirees. Karin commented that this is a huge part of the problem with SB1673 because how is one supposed to make a choice when there are these unknown costs? She added that Representative Madigan has now stated that it would be unconstitutional for them to raise the retirement age for employees. However, if SB1313, passes, it could serve as a back door way of raising the retirement age because anyone who is not yet Medicare eligible will have to pay big bucks.
Search Committee for Dean of College of Agricultural Sciences 
Tina Gerecke reported that Dr. Mickey Latour of Purdue University has been appointed as the next dean.
Search Committee for Dean of College of Education and Human Services 
Mickel Cordes reported that Dr. Keith Wilson of Pennsylvania State University will become the next dean of the college.
Search Committee for Dean of Library Affairs 
Karin McClure (for Susan Howell) reported that Dr. Anne Cooper Moore (University of South Dakota) will begin as dean on July 16.
SURS Members Advisory 
Mary Nippe reported that, because of their length, she emailed to Council members the materials from the May 8 meeting. She additionally presented her written report (see appendix for all). She indicated that at the time of the meeting, the committee was focused on House Bill 4996, which has return to work issues for those who are already retired. This bill has already passed the House and is waiting for the Governor's signature. It goes into effect for people who are retired who return to work August 1, 2013. It will impact the universities, SURS and the employees who [receive pension benefits]. In a nutshell, it discourages retirees from coming back to work. The reason they put a later effective date was so SURS will have time to implement the changes and educate the members and agencies on how it will impact everyone. Additionally, the Governor's pension reform proposal did not pass; however, they expect it will be revisited over the summer.

The following special/other committees did not meet or had no report: Academic Calendar, Employee Advisory Committee to the Merit Board and Strategic Planning Steering Committee.
OFFICER NOMINATION COMMITTEE
Tina Gerecke distributed ballots and reported that there are four announced candidates: Jason Phillips for Vice President; Patrick Brumleve and Shari Garnett for Secretary; and Anita Eckhardt for Treasurer. Tina called for additional nominations from the floor for President. Hearing none, she asked if there were any additional nominations from the floor for Secretary. Hearing none, she asked if there were additional nominations from the floor for Treasurer. Hearing none, all nominations were closed. Ballots were completed by Council members and then counted by the committee. After a brief recess, the Council reconvened. Tina announced the results as follows:
Vice President: 15-0 votes for Jason Phillips 
Secretary: 10 for Patrick Brumleve; 5 for Shari Garnett 
Treasurer: 15 votes for Anita Eckhardt
Diane Frew moved to accept the election results and destroy the ballots; seconded by Shari Garnett. Motion carried. Carolin Harvey thanked the committee for their service.
OLD BUSINESS - None.
NEW BUSINESS - None.
NON AGENDA ITEMS
1. Carolin Harvey reminded Council members the July meeting has been rescheduled for July 11. Since she will be unable to attend, Jason Phillips will conduct the meeting.
2. Carolin Harvey reported that once the Bylaws Committee has been formed, they will need to examine the wording in the Bylaws pertaining to the Outstanding Service Award.
3. Carolin Harvey read Karen Waldron's resignation from the Council (she will be retiring from the University in July). Shari Garnett moved to accept the resignation; seconded by [?]. Motion carried.
4. Patrick Brumleve announced that the $5 donation to the Card/Flower/Award Fund will be taken up at the July meeting from those who have not yet paid. He asked that Council members notify him, Carolin or the Constituencies Office if they are aware of a current or past Council member to whom a card or flowers should be sent.
5. Carolin Harvey announced that the annual Council picture will be taken at the August 1 meeting, and she would like 100% participation.
ADJOURNMENT