2012-2013 Civil Service Council Meeting Minutes
Main Content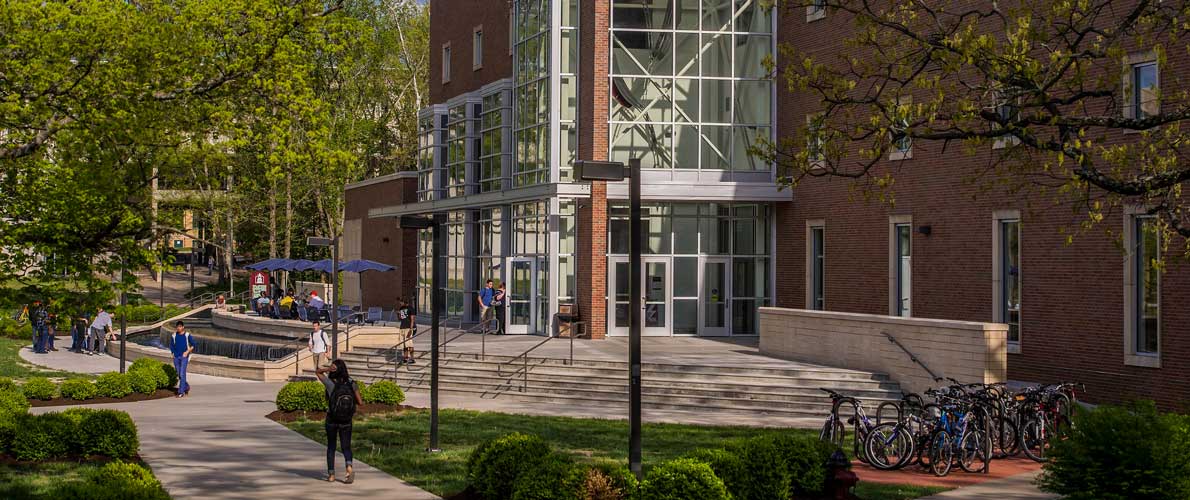 May 7, 2014
The May meeting of the Civil Service Council was called to order at 1:02 pm by Carolin Harvey, President.
Roll call of the members was taken by Patrick Brumleve.
Members Present: Matthew Borowicz, Pat Brumleve, Elizabeth Cheek, Mickel Cordes, Anita Eckhardt, Diane Frew, Shari Garnett, Tina Gerecke, Vera Gibbs, Carolin Harvey, Randy Lowe, Karin McClure, Jason Phillips, Anthony Travelstead.
Members Absent: Regina Brown
Others Present: Jane Meuth, Jay Brooks, Cyndy Green, Tara Moore, Ann Little, Teri Stobbs Ricci, Dawn Legier, Karla Rankin, and Rose Douglass
MINUTES
Randy Lowe made a motion to approve minutes as presented from April 2, 2014 meeting, Vera Gibbs seconded. Minutes were approved as presented.
ANNOUNCEMENTS
No announcements.
REPORTS
Council President
C. Harvey reported that the Constituency Heads meeting was cancelled due to the reception for President Dunn and it will be rescheduled after commencement. Harvey announced the Board of Trustees meeting packet will be circulated throughout the meeting. The meeting is May 8th in Edwardsville and she plan to attend. Fee increases are on the agenda and will be discussed at this meeting.
School of Medicine
No report.
Annuitants Association
J. Brooks reported that he received a short email from Linda Brookhart. Here is the email:
As most of you know, SUAA filed a motion on Friday, May 2nd for the Court to enter a temporary restraining order and preliminary injunction prohibiting the implementation of PA 98-0599 (SB 1).

At this time, we would ask that no one make any decision to retire that is irrevocable (permanent, cannot be over-turned). We will keep you updated on what transpires.

Also, SB 2505 SAM 1 is on the Senate Floor for the third reading scheduled for May 6. If passed, it will go to the House to hopefully be passed as quickly. The language changes the June 30, 2013 date to June 30, 2014 for the purposes of calculating a SURS participant's retirement annuity. If you want to read the whole amendment go to: www.ilga.gov/legislation/98/SB/PDF/09800SB2005sam001.pdf. The Amendment was filed by Senator Chapin Rose.
Human Resources
No Report.
COUNCIL COMMITTEES
Executive
J. Phillips reported the committee met, and set the agenda.
Budget
Budget reports were emailed to all members prior to the meeting. There were no questions.
Education Assistance
A. Travelstead reported that the EAC Committee had the Spring Flea Market on April 26th and it was a huge success. The weather was great and great participation from the community. Color Run participants came over after the run which was a lot of the traffic in the afternoon. Projected earnings from the Flea Market is $1,578. There were 82 vendors, 69 before and 13 walk-ins on the 26th. The vendors seemed to get smaller spaces so money was down a little bit from the year before. There are not any activities scheduled at this time. Dine and Donate at Lone Star netted $73.28. That meant employees spent around $650 at the event for EAC. The check was sent and put in the wrong account, but has been straightened out. Planning to have a Dine and Donate in July or August at Chili's. Payroll contributions are estimated to be $675.00. Interest on the endowment account is $5,034.25. The committee should have roughly $5,800 for scholarships this fall. Travelstead thanked everybody for their outstanding job on fundraising efforts for EAC. To date there are 11 applications turned in for fall, and we still need 3 thank you letters from the spring recipients. Tony will be working on those.
Election Committee
P. Brumleve reported that the committee counted election ballots and the results were attached to the agenda. M. Borowicz made a motion to accept the results of the election, D. Frew seconded, without questions and none opposed, the results were approved. R. Lowe made a motion to destroy the ballots, E. Cheek seconded, the motion passed to destroy the ballots. In the General Sector there was a vote tie between three write-in candidates. The three names, Tara Moore, Cyndy Green and Sara Sugawara, were placed in a box and two names were drawn by P. Brumleve. The winners were Cyndy Green and Tara Moore. Upon P. Brumleve's retirement May 30th, there will be another position open in Auxiliary Services.
Public Information
P. Brumleve, chair announced the Chancellor's Forum was on April 30th at noon. He missed it but heard it went well. There will be a newsletter coming out with Election results and any upcoming fundraising news.
The following Council committees did not meet or had no report: Bylaws, Civil Service Benefits and Range.
CONSTITUENCY COMMITTEES
Committee reports were attached to the agenda. (attachment A)
SPECIAL/OTHER COMMITTEES
Employee Advisory Committee to the Merit Board
EAC Committee met on April 10th and 11th in Champaign. Pension reform was discussed, as well as the smoke free legislation. Parking and parking fees were discussed. Different universities have different ways of charging the faculty and staff for parking. Tom Morelock discussed position exemptions and classifications. A heated discussion about civil service positions and A/P positions followed. All positions should be civil service unless they have certain exemptions and at some universities this is not happening. Some civil service positions are being filled with A/P Personnel. The committee decision they would give personal opinions to the chair of the committee and he would tabulate them and give the report to the Merit Board at the next meeting on May 21st at 10 a.m. in the Miles Hall Conference Room. Next EAC meeting will be July 17th and 18th, at U of I Springfield.
Legislative Advisory
K. McClure reported that SUAA had filed a motion on an injunction so that the new Pension law will not be implemented and there could be a decision on that real soon. Karin will keep everyone posted.
Staff Excellence Awards
P. Brumleve reported that Ron Dunkel was selected as the civil service employee Staff Excellence Award Winner. C. Harvey brought up that in the past the council had a reception to honor the award winner and wanted to know if that is something the council is interested in doing at the June meeting. The council decided that is a good idea. Rhonda will get prices for catering and will be the contact person for the luncheon.
Council of Councils Committee
Committee Chair Diane Frew reported that the committee met on Friday, April 4th and the 24th. The committee approved the registration form for the conference. It is on the website as well. A basic agenda will be on the website so that people can see what will be featured. There will be a Buffalo Tro on the 16the with the conference on the 17th. Transportation has been confirmed with Mark Robinson. If anyone can think of a great table topic or breakout session.
There were no reports by the Special Committees - Academic Calendar and Campus Climate Committee
OLD BUSINESS
There was no old business.
NEW BUSINESS
Carolin Harvey recognized outgoing Council members Shari Garnett, Anita Eckhardt and PatrickBrumleve with a certificate of appreciation. She expressed thanks to all of them for their service on the Council.
NON AGENDA ITEMS
C. Harvey reported the Smoke-Free Campus Resolution and the Conflict of Interest Policy have been put on hold for now. The state is going to implement a smoke-free policy and SIU will be waiting until the state decides. Council members need to read the Conflict of Interest Policy to be discussed at the June meeting.
ADJOURNMENT
Meeting was adjourned at 2:00 p.m