Civil Service Council Meeting Minutes
Main Content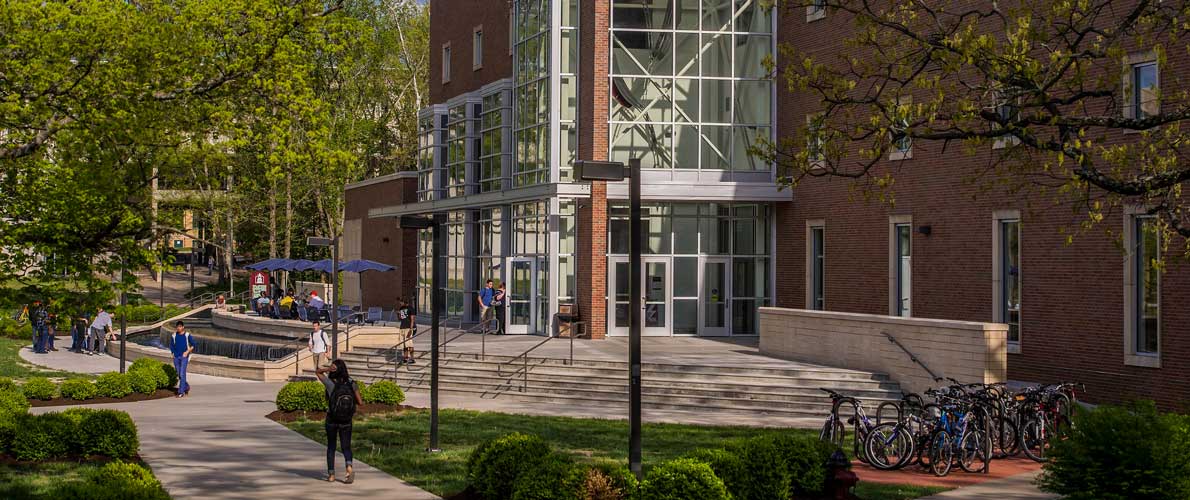 March 5, 2014
The March meeting of the Civil Service Council was called to order at 1:02 pm by Carolin Harvey, President.
Roll call of the members was taken by Patrick Brumleve.
Members Present:  Matthew Borowicz, Pat Brumleve, Elizabeth Cheek, Mickel Cordes, Anita Eckhardt, Diane Frew, Shari Garnett, Tina Gerecke, Vera Gibbs, Carolin Harvey,  Randy Lowe, Karin McClure, Jason Phillips, Anthony Travelstead.
Members Absent: Regina Brown
Others Present:  Jane Meuth, Teri Stobbs Ricci, Jay Brooks, Vivian Williams, Rose Douglass
MINUTES
Diane Frew had a correction on page 1. Frew made motion to approve minutes as corrected  from February 5, 2014 meeting, Vera Gibbs seconded. Minutes were approved as corrected.
ANNOUNCEMENTS
No announcements.
REPORTS
Council President
C. Harvey reported that the Constituency Heads meeting was scheduled for Feb. 5th at 3:15 p.m. and she was unable to attend the meeting. The next meeting will be scheduled in April. Harvey attended the Board of Trustees meeting February 13th in Edwardsville. The next meeting is April 10th in Carbondale.  Harvey encouraged anyone who can attend to go the Board of Trustees meeting.  The meeting starts around 10 a.m. with committee reports before that at 9 a.m.
School of Medicine
Vivian Williams was present but we could not hear her so she did not give a report.
Annuitants Association
J. Brooks reported that SUAA met on February 19th. Membership was 744, up from 737.  The spring meeting of SUAA will be held April 23 at SIU Law School in conjunction with SURS/SUAA presentation on senate bill.  The meeting will be at 5 p.m. in the law school auditorium. From 6-6:30 p.m. will be the business meeting and 6:30-7 p.m. will be wine.  J. Brooks announced the Open Forum with Tom Morelock has been rescheduled to April 2nd, in the Kaskaskia-Missouri Room in the Student Center. Invite as many colleagues as possible.   
Human Resources
J. Watson announced that SURS will be here for pension reform sessions on April 23rd at 2:30 p.m. in the Law School Auditorium and on April 24th at 10 a.m.  You need to pre-register at hrbenefits@siu.edu to register before April 15th.  Several Webinars are being held by the SURS counselors. These are online and you must register for them as well. They will also be doing one on one retirement counseling sessions for individuals that are four years and out, on April 22nd through the 24th.
COUNCIL COMMITTEES
Executive
J. Phillips reported the committee did not met, but set the agenda via email.
Budget
Budget reports were emailed to all members prior to the meeting.
By-Laws 
Karin McClure, chair read a proposed amendment to the by-laws under Article II for a second time. 

A. Travelstead brought up that the A/P Council had an article in the Daily Egyptian about changing the size of their council.  They are looking to mimic the size of the House of Representatives – 30:1 ratio. Travelstead wanted to know if we wanted to try to change the Civil Service Council to be like the A/P Staff Council.  After discussion, the council decided that they  wanted to vote on the amendment that was presented at last month's meeting.  Harvey asked for any questions or discussion, the amendment passed unanimously by hand vote.    

Education Assistance
A. Travelstead reported that the EAC Committee had not met as a committee.  The Flea Market is April 26th, Tony passed around a sign-up sheet for council members. Flea Market flyers were also available to take back to departments, and for council members to disperse around town at churches, etc.  We need to push vendors for the Flea Market.  At meeting time, there were eight  vendors so far and this is the largest fundraiser of the year.  The Lone Star Steakhouse coupons were sent out by email.  We did have some attendance, Travelstead will get with the manager to find out how many attended and how much revenue was made on that fundraiser. The committee will look at doing another one of the restaurant night fundraisers in May. Travelstead will make arrangements and let the council know.
Travelstead announced that he had the packets for the Cookie Dough fundraiser.  Pizza items are also available and can be ordered. There is a minimum of 60 items to be able to order.  Each item is $16 each. We set a goal of selling 125 items to eliminate the service charge of $150.  The sale will continue until March 19th when all the orders and money will be due in to T. Travelstead or to R. Ferguson.  Checks are payable to SIU. Orders will be back in on April 11th.  Money raised will go for scholarships.
Election Committee
P. Brumleve reported that filing nominations has ended.  There is 3 nominations for 1 vacancy in Provost/Vice Chancellor, Auxiliary Services has two positions and only one filed. General has 3 vacancies and only 1 filed.  We need to encourage write-ins.
Public Information
P. Brumleve, chair reported that the Chancellor's Forum is set. It will be April 30th at noon. A room will be decided, and information will be sent to all employees. Any questions for the Chancellor can be sent to P. Brumleve (brumleve@housing.siu.edu) prior to the forum.  The committee is working on a spring newsletter to contain information about the Spring Flea Market, Chancellor Forum and election.  Anyone with information they want included in the newsletter, send it to R. Ferguson at rferguson@siu.edu or MC 4712.
The following Council committees did not meet or had no report: Civil Service Benefits and Range.
CONSTITUENCY COMMITTEES
Chancellor's Planning and Budget 
No report this month. The committee met, there will be a report next month.
Honorary Degrees
S. Garnett reported the committee had a meeting at the request of the chair to review a late nominee and after discussion the committee decided not to put forth the nominee. (attachment A)
Intercollegiate Athletics Advisory
J. Phillips reported that they have met two times, once in Jan. and once in Feb., and will meet again in March.
Recreational Sports and Services Advisory
R. Douglass gave a committee report. The committee met in Jan. and Feb.  The HVAC update is 98% complete, cage area has been converted to an inclusive dressing area, there is new signage to direct and guide participants, other updates scheduled. The full report is attached (attachment B).
Traffic and Parking
S. Garnett reported that the committee did meet.  Several drawings and plans were presented at the meeting for additional parking spaces to be added next to Abe Martin Field as well as updates on other lots. S. Garnett said she would send out information on the parking decal price increase to the council members. See S. Garnett's full report attached. (attachment A)
University Joint Benefits
T. Stobbs Ricci reported that the committee met last week.  The committee is very unorganized because of the lack of office support.  The committee is trying to restructure and review if there is still a need for the committee.  There are two webinars being presented at the library for the SURS pension reform. Stobbs Ricci invited the council to attend the session on March 18th that will be in the library at 2-3:30 p.m.  Teri stated that there is a lot of good information in the webinars and everyone should watch the webinar at some time.  There was a discussion on some of the pension reform changes.  Brooks added that with all the questions it would be a good idea for everyone to see the SURS Webinar and attend the sessions that SURS has when they are here in late April. Webinars are April 4, 9:30-11am, and April 11, 9:30-11am.
UWPA
J. Meuth reported Celebrate Women event will be March 6th at the Student Center. On April 4th there will be the Illinois Network of Women in Higher Education Conference held at the Student Center from 8 a.m.-2:30 p.m. More information will be coming about the conference at a later date.
The following constituency committees did not meet in or had no report: Advisory Committee, Director of Public Safety, Affirmative Action Advisory, Chancellor's Advisory Review Board, Computing Advisory, Naming University Facilities, Parking and Traffic Appeals, and Student Center Advisory. 
SPECIAL/OTHER COMMITTEES
Employee Advisory Committee to the Merit Board 
A. Travelstead had to leave the meeting, Mick Cordes reported for Travelstead that the Merit Board met, but there was no quorum so no action could be taken. The next meeting will be on April 10-11th. 
Legislative Advisory
Karin McClure reported that SUAA had filed a lawsuit in Champaign Co. This is not part of the other five lawsuits against the state pension reform.
Staff Excellence Awards
P. Brumleve reported that the committee met and made recommendations that have been forwarded to the Chancellor to make the final decision.
Council of Councils Committee
Committee Chair Diane Frew reported that the council packets have been sent out to the state university councils. Frew and V. Gibbs tried to meet with the Bus Service and they were not around and did not answer or return phones calls.  They decided to talk to Mark Robinson about a proposal for transportation.  The registration form has been done and sent to the committee for feedback.  There will be a meeting planned in March.
There were no reports by the Special Committees - Academic Calendar.
OLD BUSINESS
Excused Absences from February
P. Brumleve asked the council to excuse the absences of the council members from the February meeting due to the weather. There were 5 weather-related absences. C. Harvey made a motion to not count absences against those members who were absent from the February 5th meeting.  The motion was seconded by E. Cheek. Motion passed by oral vote, with 2 abstentions, none opposed.
NEW BUSINESS
C. Harvey would like to see the council do a climate survey of civil service employees. Matt Borowicz volunteered to chair the committee and to gather data from previous library studies. Mick Cordes, Carolin Harvey, Tina Gerecke, and Karin McClure also volunteered for the committee.
NON AGENDA ITEMS
E. Cheek mentioned that the council should send something to K. Rankin whose father passed away on Saturday.
ADJOURNMENT
Meeting was adjourned at 2:38 p.m.