Civil Service Council Meeting Minutes
Main Content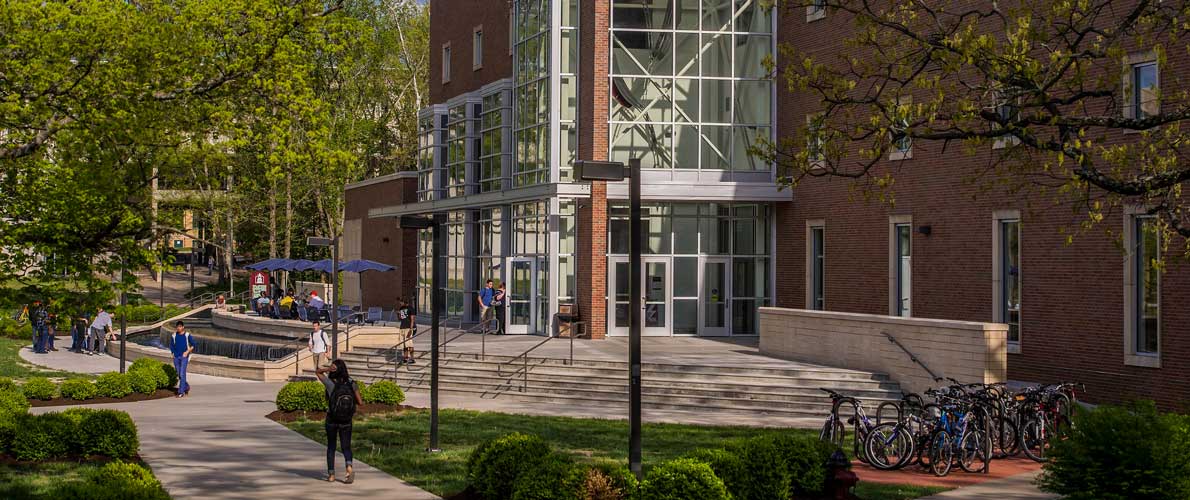 February 5, 2014
The February meeting of the Civil Service Council was called to order at 1:03 pm by Carolin Harvey, President.
Roll call of the members was taken by Patrick Brumleve.
Members Present:  Regina Brown, Pat Brumleve, Elizabeth Cheek, Mickel Cordes, Diane Frew, Shari Garnett, Vera Gibbs, Carolin Harvey,  Karin McClure, Anthony Travelstead.
Members Absent: Matthew Borowicz, Jason Phillips, Randy Lowe, Anita Eckhardt, Tina Gerecke
Others Present:  Jane Meuth, Teri Stobbs Ricci
MINUTES
Shari Garnett made motion to approve minutes as presented from January 8, 2014 meeting, Vera Gibbs seconded. Minutes were approved.
ANNOUNCEMENTS
Carolin Harvey asked that council members look at the Black History Month activities and try to participate, there are a lot of exciting activities happening, including Angela Davis will be speaking on campus Feb. 13, along with movies and discussion groups to mark the month.
REPORTS
Council President
C. Harvey reported that the Constituency Heads meeting was scheduled for Feb. 5th at 3:15 p.m. Harvey will be attending after the council meeting.  Harvey will be attending the next Board of Trustees meeting February 13th in Edwardsville. She circulated the Board packet for review and discussed items of interest on the agenda.  Some of the items were the concealed carry policy on campus, Honorary Degree recommendations, fee increases for both campuses and the Architecture and Design Committee will be awarding contracts for upgrades to campus.
School of Medicine
No report.
Annuitants Association
J. Brooks was unable to attend the meeting but report is attached. (attachment A) 
Human Resources
No report.
COUNCIL COMMITTEES
Executive
Harvey reported the committee met and set the agenda.
Budget
Budget reports were emailed to all members prior to the meeting.
By-Laws 
The By-Laws Committee, Karin McClure, chair read a proposed amendment to the by-laws under Article II: Membership, Section II, to add language establishing a minimum number of representatives in each sector (added language is underlined). 

"II. The constituency is subdivided into sectors consistent with the university administrative structure at the time of the election. The Council shall be composed of one (1) representative for each 100 civil service employees within a sector at the time of election (51 rounds up, 50 and fewer rounds down) or a minimum of four (4) representatives, whichever is greater. The sectors shall be divided into the Provost and Vice Chancellor for Academic Affairs and the Auxiliary Services (Student Center, Student Health Service, Recreational Sports and Services and University Housing). All other civil service employees shall be in the General Sector."
Since the constituency has been shrinking, the committee felt the change was needed to keep a minimum number of representatives on the Civil Service Council and after looking at different options, felt this was the best recommendation for the future of council. The second reading of the proposal will be at next council meeting, allowing for action within the council and will go to the Chancellor for her approval.

Education Assistance
A. Travelstead reported that the EAC Committee had a very productive meeting in January. The Spring Flea Market was discussed, the decision was made to raise the price on the double space rental from $35 to $40, based on the Rotary Club example from their fall flea market. Time of the Flea Market will remain the same 8 AM – 3 PM. Concealed carry was investigated and we added to flea market guidelines that concealed carry was not allowed on the SIU campus. Vendors will receive all changes by mail, in advance.  The Spring Flea Market date is April 26 with the rain out date of April 27th.  There will be a sign-up sheet for volunteers at the next council meeting.
Travelstead checked into selling the Otis Spunkmeyer Cookie Dough.  The council will be selling that in March to be delivered before Easter.  We will be passing out order forms at next committee meeting to be due back by March 18th for delivery at Easter.  The committee will need to sell a minimum of 120 items to place an order. Money will go for scholarships.
Restaurant night fundraisers were also discussed.  The committee decided that we would start with Lone Star for February 18-19-20. Go in to Lone Star for Lunch or Dinner and they will give the Education Assistance committee 15% of sales.  All constituents will be sent coupons, via email and campus mail, to present when ordering. There will be other restaurants in following months for participation, including Chili's, Bandana's, Quatros and others.
The Committee spent the rest of the meeting discussing the Spring Scholarship Awards.  There were 28 applicants, 4 of which did not meet the criteria and were excluded, and one was to be checked on that didn't have the 12 hours. The committee discussed the other 24 applicants and it was decided to recommend all 24 receive scholarships and since the endowment had a good year, and raised $4,740.60, it was recommended the council use the full amount of money to award each recipient $185 with the remainder, $300.60, to go into the foundation account. All recipients will be verified on Mon., Feb. 10th to make sure Spring 2014 hours remain the same before the presentation of awards. A motion was made and approved to award the 24 awards if all students have retained their full time status. A full report and income statement is attached. (attachment B)
Election Committee
The committee will be meeting after the council meeting to determine the number of seats open for election per sector.
Public Information
P. Brumleve, chair reported that the committee is awaiting information from the Chancellor's office about the Spring Forum.  The committee would still like to do a spring newsletter to contain information about the Spring Flea Market, Chancellor Forum and election.
The following Council committees did not meet or had no report: Civil Service Benefits and Range.
CONSTITUENCY COMMITTEES
Chancellor's Planning and Budget 
C. Harvey reported the committee met on January 14th. Discussions included: Chancellor thanked Kevin Bames' staff for clearing the snow; she announced the Open House for the 6th and 7th floor of the Library; Retention efforts are being spearheaded by Teresa Farnum, she will provide some short and long-term fixes for our campus; there will be 41 new tenure track faculty for Fall semester; Spring Leadership Day will be Feb. 24th; Room rentals from state account to state account will no longer be charged effective immediately; the Chancellor encouraged use of the Staff Clinic at the Student Health Center, it has been found to be very efficient and takes insurance co-pay, employees can also get back to work in a shorter time frame. Chancellor Cheng reported that the Budget for FY14 is on track; there has been a 2.8% fee increase proposed for FY15 for Carbondale; the hiring process in HR is being evaluated to see about consolidating and improving.
UWPA
J. Meuth reported they met in December, they discussed the Celebrate Women event which will be March 6th. The coordinator has gotten another job so they are all banding together to get things done until a new one can be appointed.
The following constituency committees did not meet in January nor had no report: Advisory Committee, Director of Public Safety, Affirmative Action Advisory, Chancellor's Advisory Review Board, Chancellor's Planning and Budget Committee, Computing Advisory, Honorary Degrees, Intercollegiate Athletics Advisory, Naming University Facilities, Parking and Traffic Appeals, Recreational Sports and Services Advisory, Student Center Advisory, Traffic and Parking, and University Joint Benefits. 
SPECIAL/OTHER COMMITTEES
Employee Advisory Committee to the Merit Board 
A. Travelstead submitted a report from the Jan. 16-17th meeting in Urbana, Illinois. Travelstead reported that Larry Curtis of SURS gave a great presentation on the Pension Reform and provided a link to Curtis' report.  A full report is attached. (attachment C)
Legislative Advisory
Karin McClure reported that there will most likely be trailer bills to come, there are a lot of uncertainties in the reform bill.  The SURS website, SUAA Website contains the information about the pension.  If retiring soon, SURS will proceed according to current law, the reform is law and they will act accordingly, unless there is an injunction from court.  There are currently 4 lawsuits; 3 in Sangamon Co. and one in Chicago. McClure will try to get summaries of the lawsuits for the council. K. McClure encouraged employees to look at the website for information and keep up-to-date.
Staff Excellence Awards
P. Brumleve reported that the committee met and received their packets.
Council of Councils Committee
Committee Chair Diane Frew reported the committee met on January 18th.  Progress is being made on planning for the Conference.  Hotel rooms have been looked at and blocks of rooms have been saved at three different hotels in Carbondale.  Packets with Save the Date Flyers will be going out to each council president. There will be a meeting planned in February.
There were no reports by the Special Committees - Academic Calendar.
OLD BUSINESS
Search Committee
The Search Committee met on Friday, January 17, 2014.  During this meeting, committee members discussed the information obtained from the reference checks.  As a result of that information, four of the eight finalists were recommended to Dr. Nicklow for interview.
Presidential Search
C. Harvey reported the committee has completed its task for referring names to the Board of Trustees. The board will determine which of the candidates to interview.
NEW BUSINESS
There was no new business.
NON AGENDA ITEMS
Mick Cordes wanted to report that the Open House at the Library was fantastic, if everyone didn't get a chance to attend they missed a wonderful opportunity.
Anthony Travelstead discussed the Student Center Graphics department, in the student center,   and their ability to print large graphics for employees and as a council we may want to look at their services for banners and such, especially for Councils of Councils.  Rates are pretty reasonable, they can do color window clings, banners, bumper stickers, etc.  There was discussion about banners for across the road coming into town – for both Council of Councils and the Spring Flea Market.  Travelstead will check with the city for availability.
Pat Brumleve asked the council to grant excused absences to the council members that missed the February meeting because of weather. It will be placed on the agenda for a vote next month.
ADJOURNMENT
Meeting was adjourned at 2:28 p.m.