Civil Service Council Meeting Minutes
Main Content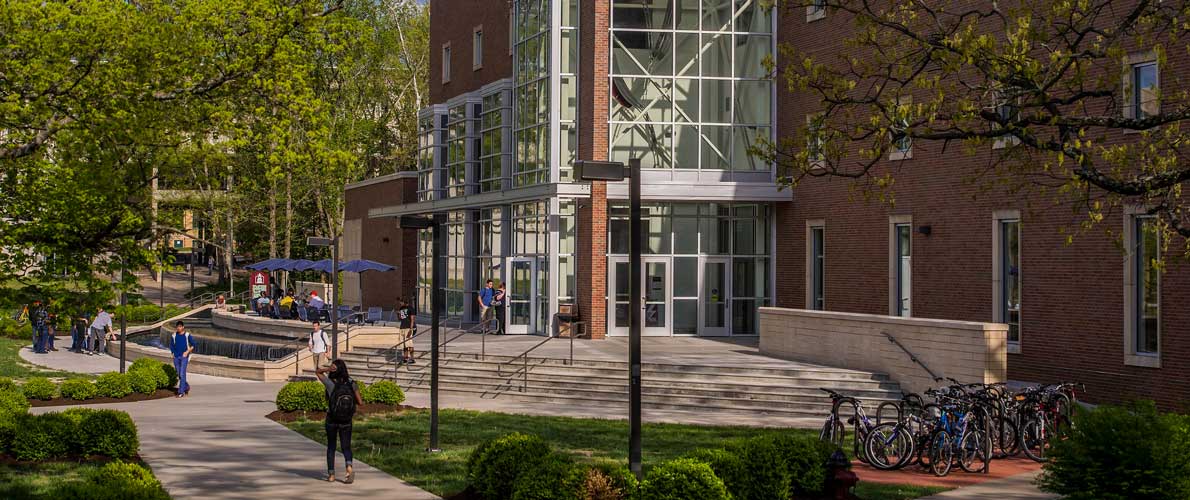 April 2, 2014
The March meeting of the Civil Service Council was called to order at 2:01 pm by Carolin Harvey, President.
Roll call of the members was taken by Patrick Brumleve.
Members Present: Matthew Borowicz, Pat Brumleve, Mickel Cordes, Anita Eckhardt, Diane Frew, Shari Garnett, Vera Gibbs, Carolin Harvey, Randy Lowe, Karin McClure, Jason Phillips, Anthony Travelstead.
Members Absent: Regina Brown, Elizabeth Cheek, Tina Gerecke
Others Present: Jane Meuth, Jennifer Watson, Jay Brooks, Tom Morelock and Cindy Neitzel
GUEST SPEAKER
Tom Morelock, State Universities Civil Service System
Tom Morelock thanked the group for inviting him to be a part of the Open Forum. There are several topics that his office is faced with and working on. The economy has forced a decrease in civil service positions. His office continues to work on issues with extra help positions and other part time positions, staying within the 900 hour limit. There has been a new category of employees at some state universities, called academic hourly, encompassing thousands of employees. Campuses are calling them "exempt" employees but they are using them far longer than the 900 hours. The exemption issue is most concerning. Meeting with HR Advisory groups, big push on more flexibility. Tom remarked his office has made more changes in his tenure than the system has in the last 50 years. They have added a lot more and newer classification structure to provide more flexible employment protocols. His office continues to have a difficult ball to juggle with employee's rights and employer's rights. Tom remains optimistic about reaching goals between both groups. Changing the culture around the negative perception of civil service employment, is still disturbing, some locations do not have the
affordability to allow the participation in their governance system, like SIU has.
MINUTES
Matt Borowicz made a motion to approve minutes as presented from March 5, 2014 meeting,
Jason Phillips seconded. Minutes were approved as presented.
ANNOUNCEMENTS
No announcements.
REPORTS
Council President
C. Harvey reported that the Constituency Heads meeting was scheduled after today's meeting at 3:15 p.m., she will have a report at the next meeting. Harvey announced the Board of Trustees meeting was changed from April 10th to the 17th in Carbondale. Harvey encouraged anyone who can attend to go the Board of Trustees meeting. The meeting starts around 10 a.m. with committee reports before that at 9 a.m.
School of Medicine
No report.
Annuitants Association
J. Brooks reported that SUAA met on March 12th, but he was unable to attend. The spring meeting of SUAA will be held April 23 at SIU Law School in conjunction with SURS/SUAA presentation on senate bill. The meeting will be at 5 p.m. in the law school auditorium. From 6-6:30 p.m. will be the business meeting and 6:30-7 p.m. there will be wine served. J. Brooks report is attached (attachment A).
Human Resources
J. Watson announced that SURS representatives will be here for pension reform sessions on April 23rd at 2:30 p.m. in the Law School Auditorium and on April 24th at 10 a.m. You need to pre-register at hrbenefits@siu.edu to register before April 15th. They will also be doing one on one retirement counseling sessions for individuals that are four years and out, on April 22ndthrough the 24th. Month of May in Benefit Choice period, be aware that you can make any changes that you need to make in May. J. Watson reminded the council to encourage employees to watch SIU Today for HR announcements.
S. Garnett asked if the live sessions are the same as the webinars, Watson answered yes, if you can't attend the April sessions, you can go to the Webinars for the same information.
T. Travelstead asked Watson if they expect any big shake-up in health care providers? Watsonanswered that it is still too early to tell what will be changed, but there will be changes.
COUNCIL COMMITTEES
Executive
J. Phillips reported the committee did not met, but set the agenda via email.
Budget
Budget reports were emailed to all members prior to the meeting. There were no questions.
Education Assistance
A. Travelstead reported that the EAC Committee had not met as a committee. Travelstead announced that the Cookie Dough Fundraiser was a huge success. Goal was 125 items and we sold 161. The company is sending 9 extra tubs of cookie dough to be sold if anyone missed the sale and wants Choc. Chip Cookie Dough. Our profit will be $1,013.96. Order will be delivered next week, he will let everyone know when it arrives. Travelstead reminded the Council about the Spring Flea Market on April 26th. A sign-up sheet was passed around for volunteer workers. Thirty vendors are signed up right now. Pretty good start, looking to have a pretty good event. The committee does need help. Education Assistance Committee will be having a meeting soon. The Lone Star Steakhouse fundraiser is still up in the air. The next Dine and Donate will be at Chili's in May or June. It will be during the week again. Travelstead will let the Council know of the dates, sometime in May was decided.
Election Committee
P. Brumleve reported ballots are out. Council members need to encourage write-ins. The ballots will be picked up on the 17th and the committee will count the ballots in Woody C110 at 8:30 a.m. Anyone that is not running can help count ballots.
Public Information
P. Brumleve, chair reported the newsletters are out. Paper copies were delivered to Housing and Physical Plant. Brumleve announced the Chancellor's Forum is set. It will be April 30th at noon. A room will be decided, and information will be sent to all employees. Any questions for the Chancellor can be sent to P. Brumleve (brumleve@housing.siu.edu) or (rferguson@siu.edu) prior to the forum. Information will go out to Listserv, the SIU Today and campus mail stops. 
The following Council committees did not meet or had no report: Bylaws, Civil Service Benefits and Range.
CONSTITUENCY COMMITTEES
Chancellor's Planning and Budget
The committee met on March 24th, the Chancellor reported that she had met with Presidents of Community Colleges and the meeting was very productive. They will be working on a dual degree program with the colleges. The Student Services Building has some offices that will remain open until 7 p.m. to further serve students. The baseball field has been dedicated. The Governor's budget plan looks to be flat. The next meeting is scheduled for April 28th.
Intercollegiate Athletics Advisory
J. Phillips reported they met on March 27th, but he was unable to attend.
The following constituency committees did not meet in or had no report: Advisory Committee, Director of Public Safety, Affirmative Action Advisory, Chancellor's Advisory Review Board,Chancellor Computing Advisory, Honorary Degrees, Naming University Facilities, Recreational Sports and Services Advisory, Parking and Traffic Appeals, Student Center Advisory, Traffic and Parking, University Joint Benefits and UWPA.
SPECIAL/OTHER COMMITTEES
Employee Advisory Committee to the Merit Board
Travelstead reported that the EAC Committee will meet on April 10-11 in Champaign. Merit Board has not met since last council meeting. The last Merit Board meeting did have 9 out of 10 members present so they were able to get some work done. They are going forward with electronic voting option in the by-laws for voting on EAC members.
Staff Excellence Awards
P. Brumleve reported that the recommendations have been forwarded to the Chancellor and waiting on her decision.
Council of Councils Committee
Committee Chair Diane Frew reported that the committee would be meeting on Friday, April 4that 3:00 p.m. The committee will be meeting with Mark Robinson, concerning transportation.
Campus Climate Committee
This committee was formed at the last meeting of the Council but M. Borowicz reported they had not met yet.
There were no reports by the Special Committees - Academic Calendar, Legislative Advisory.
OLD BUSINESS
There was no old business.
NEW BUSINESS
There was no old business.
NON AGENDA ITEMS
C. Harvey reported she was contacted by Brad Dillard about the Smoke-Free Campus Resolution. He asked the Council to review and support the resolution. Harvey asked for questions and input. It was decided that Dillard should come talk about the resolution at next month's meeting. Borowicz remarked that he would not support this, he has talked with other employees and students who are not for this policy. There was a poll done on campus. The council would like to know the results of that poll. K. McClure asked about the representation on the committee. Harvey asked Dillard and there was not Civil Service representation on the committee, and she was not sure where the committee appointments came from. The Council discussed the policy and has a lot of questions for Dillard. Anyone with questions can email them to C. Harvey and she will compile a list of questions for Dillard when he visits. 
K. McClure reported that she was contacted about the Conflict of Interest policy and how it is being applied by the Med School. Every employee is being told that they have to sign a form saying that they do not have any outside employment. This policy has been around but is being misinterpreted. Current employees at the Carbondale campus are not being asked to sign such a form. Watson commented that Carbondale does not do Conflict of Interest forms. The implementation is different at each campus. Harvey commented, that if you have outside employment at SIU you are expected to fill out the form. C. Harvey suggested that everyone review the policy before the next meeting and then the Council can have an informed decision. Pat Brumleve announced he is retiring at the end of May.
ADJOURNMENT
Meeting was adjourned at 3:03 p.m.