Civil Service Council Meeting Minutes
Main Content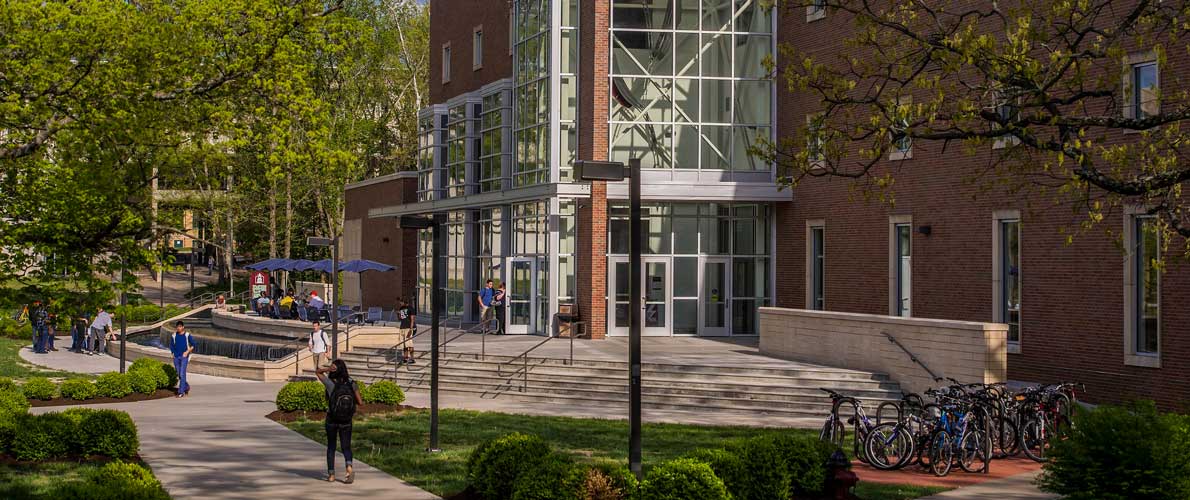 November 6, 2013
The November meeting of the Civil Service Council was called to order at 1:01 pm by Carolin Harvey, President.
Roll call of the members was taken by Patrick Brumleve.
Members Present:  Matthew Borowicz, Regina Brown, Pat Brumleve, Elizabeth Cheek, Mickel Cordes, Anita Eckhardt, Diane Frew, Shari Garnett, Tina Gerecke, Vera Gibbs, Carolin Harvey, Randy Lowe, Karin McClure, Jason Phillips, Anthony Travelstead.
Others Present: Teri Ricci, Dawn Legier, Jennifer Watson, Mary Nippe, Jay Brooks, Russell Thomas, Jane Meuth and Dawn Vagner
GUEST SPEAKER
Russell Thomas from the Department of Public Safety was introduced by President Carolin Harvey. Thomas gave a little information about himself: been at SIU twenty years in March; been a police officer for 32 years and one of his responsibilities is the All Hazard Preparedness Resource Officer, and Crime Unit Prevention Coordinator, among others.  His primary responsibility is emergency management for the university. Some of the gains made in the last four years is in technology especially as far as BERT is concerned. There are 425 BERT members across campus, this is on a volunteer basis. They periodically perform practice exercises on campus.  One of the topics of security is an active shooter. There has been a lot of shootings going on and this is the world we live in and we need to be prepared if and when this happens.  BERT is trying to train everyone on campus, even students on how to react if there is an active shooter on campus. This is something that nobody wants to talk about – but we have to talk about and be prepared. The exercises and drills are usually organized and done when there are no students around so that no one is accidentally shot or hurt. Last drill involved an active shooter exercise which was performed on Dec. 18, 2012. This included the response time of a helicopter's arrival on campus and getting injured to a level one trauma center, which the closest ones are in St. Louis or Cape Girardeau. Training for this kind of incident is at the top of the list right now. Ready to Respond Campus Initiative is through the Illinois Emergency Management Agency and SIU has been chosen to be a participant school for a pilot program that will go national. SIU has almost completed the compliance for this and it will roll out in January.  Once this is done we will receive an endorsement as a Ready to Respond Campus and that will be included on all literature. New warning systems will be put in place around campus by December. Eight new sirens will be put up around campus to add to the five already there. These will make the system louder and the new ones will have voice over. So when the sirens go off there will be a voice come over it in case of an event where directions are needed. It is on battery backup so that it is always available to communicate to campus.  This is just some of the new programs that have been put out. Check out the website for more information and updates.  AHURT is one thing on the DPS website that would be useful to employees on campus.  Ricci asked if they would be doing any more CPR/AED classes. Thomas responded yes they are. V. Williams, Springfield asked if the Springfield campus was also a Ready to Respond campus, and it is not – they were not chosen to participate nor was Edwardsville. T. Gerecke asked if there were BERT members in the new Student Services Building? Thomas said the members are there from other buildings they just need to be coordinated and organized once everyone is in place. C. Harvey asked if being a BERT member is optional, and yes it is; also Harvey mentioned that she has a big thick radio in her office and it is not being used. Thomas said those are still being used and the frequency is 453.800 mhz; she also asked if Memorial Hospital is working on becoming a level one trauma center – Thomas replied no, they do not have the accreditation and are not working on that. M. Borowicz asked if there was one place on campus that was more susceptible than another based on the history of active shooter incidents. Thomas said no – just depends on what they're mad at and they are working with all buildings on campus to coordinate and train for that reason. Thomas said there are different videos on the DPS website for training and viewing purposes.
MINUTES
Jason Phillips made motion to approve minutes from October 2, 2013 meeting, Vera Gibbs seconded. Minutes were approved.
ANNOUNCEMENTS 
C. Harvey announced a free breakfast for Veterans on Saturday at 8 am.  The breakfast will be at the Erma Hayes Center, 411 E. Willow St.
REPORTS
Human Resources
Jennifer Watson reported that SUCCS bi-annual compliance audit will be taking place Jan. 21 – 24th. They are preparing information that has to be sent before Nov. 20th. Some departments might get requests for current position descriptions as these might be updated. Also there will be Medicare Advantage Care Seminars conducted throughout the state. The ones being offered in southern Illinois is Dec. 3 at Kaskaskia College in Centralia at 1:30 pm, Dec. 4 at John A Logan in Carterville at 9:30 and 1:30 pm, Dec. 5 at Southeastern Illinois College in Harrisburg at 9:30 and 1:30 pm. The complete schedule will be on the Benefit Choice Website. Retirees are receiving information about the Medicare Advantage plan.
SURS Member Advisory Committee
Mary Nippe reported that the SURS MAC meeting was held on Oct. 8th in Champaign. She was unable to travel that day but has talked to some representatives and received handouts from the meeting.  Nippe shared a lot of information with the group. The main focus of the meeting was the Comprehensive Pension Reform which is not going anywhere but anticipating some headway in the near future. Investment update: August rate of return was -1.72% which left the FY to date at 1.5% return.  SURS is conducting annuitants surveys regarding the retirement claims processing; SURS will be implementing E-Forms, in near future there will be 5 new forms; SURS reported that the Medicare Advantage plan will impact 21,000 state retirees and 4,200 of the CIP members. Nippe explained the Medicare Advantage as annuitants that are Medicare eligible, and their dependents are Medicare eligible they are no longer going to have Medicare as primary and the state as secondary, they will be rolled into a Medicare Advantage plan which is a comprehensive plan that covers medical, vision, dental, and prescriptions. The election period is now versus May. If annuitants do not make a choice during the election period they will be removed from the state plan and will be without coverage, so very important to pay attention to the dates and the information. SURS reported that the self manage plan election went up 10% for the month of September. SURS had annuitant seminars in October that provided valuable information to the annuitants. Two employer workshops were held at community colleges to discuss and exchange information. Two meetings of sub committees are always held at this meeting – the Benefit and Legislative Committees focus for both of those committees is to develop ways to effectively communicate to the constituents and share and pass along information. Jake Baggott retired from the SURS MAC committee, an election was held and John Schuler, Assoc. Professor at the University of Illinois in Chicago was elected to replace Jake as chair. Next meeting will be April 14, 2014.  (See attachments for more information) (Attachment A)
Council President
C. Harvey reported that the Constituency Heads had not met and she will be attending the next Board of Trustees meeting on Nov. 14th in Edwardsville.
School of Medicine
Vivian Williams joined us from Springfield. Williams reported that the representatives to the Council are now herself and Carol Forestier. September they held a SUAA meeting, it was well attended.  The past meeting had 55 people attend and this year attendance was 120. Also in September they had a successful fundraiser – a mum sale – this year they added a bake sale and it was well received. They are getting in gear now for their Holiday Reception December 3rd. In years past they have had a Jingle Mingle event, where departments develop a team, decorate a table and have refreshments. Neurology department has won the last 3 years but this year will be a Dean's Reception, a catered event and Jingle Mingle Challenge will return next year.
Annuitants Association
Jay Brooks reported that the Association met on Oct. 9th. There were 25 new members after the September meeting with Linda Brookhart. Current estimates are that nothing will be done with current pensions until January 2015 due to the coming election cycle. SIUC SUAA Board is devoted to providing significant monies toward a possible lawsuit regarding unconstitutional measures that may be taken by the state government. The amendment that removes state employee pensions could be on the ballot in 2014.  Lots of good news from Jay.  Matt Borowicz added that the constitution cannot be changed without a public vote. So are they going to put it on the ballot to eliminate that one part of the constitution? Brooks replied that the SUAA president was told that Speaker Madigan was going to put through an amendment to change that. Mick Cordes added that the last time it was on the ballot is was worded as though it would help the state employees, but it really did not – just a word play.
COUNCIL COMMITTEES
Executive
Phillips reported the committee met and set the agenda.
Budget
Budget reports were emailed to all members prior to the meeting.
Education Assistance
Anthony Travelstead, Chair reported that the committee has been working diligently on the Holiday Raffle.  All members were given 30 Raffle Tickets to sell and flyers coinciding with the Raffle. Tony encouraged everyone to sell the tickets and if they need more to see him or Rhonda. The drawing is Dec. 4th at the Holiday Luncheon. Money needs to be turned in as well as unsold tickets by Dec. 2nd, but you can sell right up to the drawing. Travelstead also reported that the EAC committee is in negotiations with 3 different restaurants to have an SIU night where a percentage of the sale goes to the EAC Committee towards scholarships. They are talking to Bandanas, Chili's, Lone Star and Quatros. It will possibly be Chili's or Lone Star for December. Look for more information on that soon.  Elizabeth Cheek talked to the council about a fundraising option with Otis Spunkmeyer Cookies.  The council could sell cookie dough tubs and profit around $6 off each tub.  After discussion, the council decided to table the fundraiser until spring. Travelstead added that the deadline for the EAC scholarship forms for Spring 2014 is December 31st.
Public Information
Brumleve, chair reported that the committee is hoping to get a newsletter out next week.  
The following Council committees did not meet or had no report: Bylaws, Civil Service Benefits, Elections and Range.
CONSTITUENCY COMMITTEES
Affirmative Action Advisory 
Susan Graham reported that the committee met, Dr. McCabe-Smith explained the purpose of the AAA Committee as defined by the operating papers and she also spoke to the committee on the difference of this committee and the Diversity Council.  The committee is requesting input as to whether the two committees should remain separate or should be combined, see Susan with information. Susan Graham was voted Chair of the committee. Posters should be in every department on campus and have been updated, and are available at the Affirmative Action website. The committee discussed having training for the Search Committees on campus so they know what they are charged to do and how to follow policy and procedures when appointed. The committee was also charged with reviewing the non-selection codes for revisions. Next meeting is scheduled for the end of the month. Any input can be sent to Susan by Dec. 1st.  Dr. Smith wants a committee to develop a diversity strategic plan. 
Chancellor's Planning and Budget Committee
C. Harvey reported that the committee met 2 weeks ago, the meeting was mostly organizational and reporting.
Computing Advisory
Jason Phillips reported there was a meeting coming up Nov. 15th and the council needs to find a replacement for Daniel Reedy. J. Phillips said he is willing to serve on that committee. Tina Gerecke made a motion to nominate Jason Phillips to the committee, Karin McClure seconded. With no discussion, Jason was named to the committee.
Honorary Degree
Shari Garnett attended the October 3rd meeting. For a full report see attachment B.
Intercollegiate Athletics Advisory
J. Phillips reported that the committee met and has another meeting on Nov. 19th. Report is attached. (Attachment C)
Naming University Facilities
Chad Waters sent report. (Attachment D)
Recreational Sports and Services Advisory
Report attached (Attachment E)
Traffic and Parking
S. Garnett attended the meeting on Oct. 22.  Report is attached. (Attachment B)
Council discussed the difficult parking situations on campus with the addition of the new Student Services Building.
The following constituency committees did not meet or had no report: Advisory Committee to Director of Public Safety, Chancellor's Advisory Review Board, Chancellor's Planning and Budget Committee, Parking and Traffic Appeals, Student Center Advisory, University Joint Benefits and UWPA.
SPECIAL/OTHER COMMITTEES
Employee Advisory Committee to the Merit Board
Anthony Travelstead announced the committee met Oct. 16th and 17th at Chicago State. Travelstead was impressed with the campus. The committee is in the process of appointing a new chair, so meeting was a little unorganized. They seated two new members, one being Tony, and one member was retired. Tom Morelock and his committee gave a presentation on the audit of Civil Service positions. Some universities are abusing the extra help system and not following the statutes. Keep an eye on dependent healthcare issues.  Some changes could be coming – may need to provide verification of child's age, and prove that they are in school.  These changes are due to Obama Care.  Much discussion followed, it was decided more answers needed on that issue. The audits in January will include job descriptions being revamped. They are looking at storekeepers, vet techs, etc. There is a pilot program in the state universities system for positions like public safety, food service, campus recreation, etc., they will be taking top 3 scorers and not just top 3 people and sending them on to interview within the departments, this will increase the number of applicants to be interviewed for a position. System service reported that in 2013 there were 59 dismissal notices, 17 were in hearings, 3 settled, 2 deans withdrew, 3 fired, in FY 2014 – 6 dismissals so far. (5 were reinstated at the hearings.)
Tony reported that there will be a turnover on the committee and it's looking to have electronic elections wrote into the by-laws.  The committee is looking for feedback on that issue.  The committee would like to see a broader range of employees involved in the elections. Next meeting is scheduled for January 16-17, at Champaign. Set dates for next year's quarterly meetings: Jan. 16-17, Apr. 10-11, July 17-18, Oct. 15-16 which is here on our campus to coincide with the Council of Councils meeting.
Legislative Advisory Committee
McClure reported nothing seems to be happening right now. She concurred with J. Brook's remarks earlier in the meeting. She is hearing that nothing will be done until Jan. 2015, and they could be called back to Springfield. They may put something forth, but nothing is in the form of a bill or they could go back to one of the bills already out there.
There were no reports by the Special Committees - Academic Calendar or Staff Excellence Award Commitees.
OLD BUSINESS
Council of Councils
Diane Frew reported that the committee met in October 16th.  The torch was passed to our council for the 2014 Council of Councils Conference to be held here on October 17th. There was about 50 people in attendance. Frew went over the agenda from the meeting. C. Harvey noted that we will be hosting the conference next year and the entire council will be called upon to help. A pre-planning committee has been established. Travelstead asked if anyone had any ideas for speakers to speak at the conference. The committee would like to have one key speaker at the event so if the council has any ideas – pass them along to Diane Frew who was appointed chair of the committee.
C. Harvey announced that Dawn Legier has been appointed to the President's Search Advisory Committee.
Executive committee has discussed having Tom Morelock come down in February 5, 2014 to meet with the council during their meeting and then have a separate session for entire campus.
NEW BUSINESS
There was no new business..
NON AGENDA ITEMS
Patrick Brumleve announced that the executive committee needed to meet for a few minutes after the meeting to discuss the caterer for the Holiday Luncheon.
ADJOURNMENT 
Meeting was adjourned at 2:38 p.m.