Civil Service Council Meeting Minutes
Main Content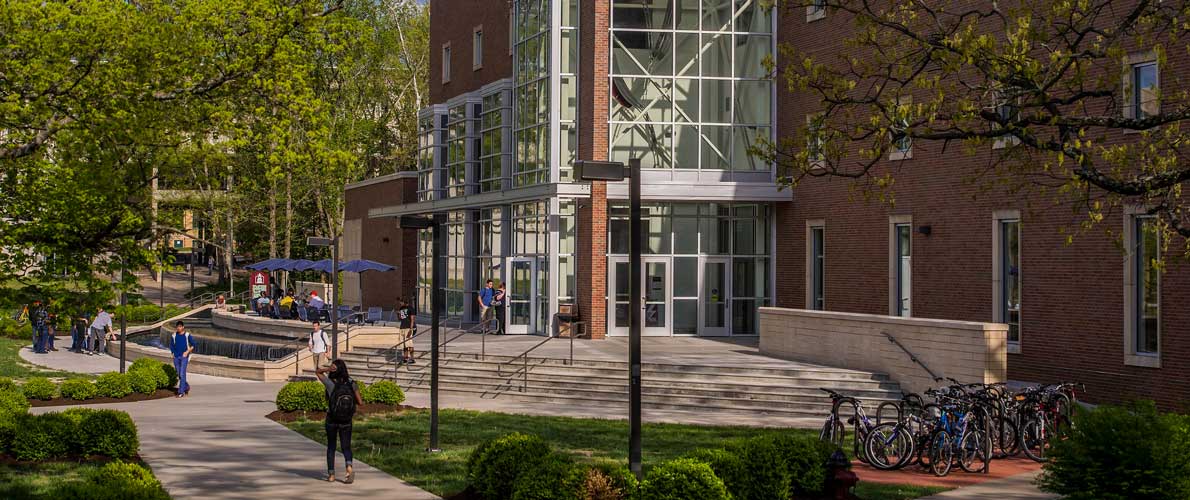 April 3, 2013
The April meeting of the Civil Service Council was called to order by Carolin Harvey, President.
Roll call of the members was taken by Patrick Brumleve.
Members Present: Regina Brown, Patrick Brumleve, Elizabeth Cheek, Mickel Cordes, Anita Eckhardt, Diane Frew, Shari Garnett, Tina Gerecke, Vera Gibbs, Carolin Harvey, Randy Lowe, Karin McClure, Jason Phillips, Jesus Rosado, Anthony Travelstead, Julie Virgo.
Others present: Gary Beer, Dee Donaldson, Sheryl Lloyd, Teri Ricci, Troy Vaughn, Jennifer Watson.
GUEST 
Carolin Harvey introduced Troy Vaughn, Director of Recreational Sports and Services, who discussed new initiatives taking place within the Student Recreation Center. One of those initiatives is a wellness program for employees/retirees which will be offered beginning in the fall.
MINUTES
The minutes of the meeting on March 6, 2013, were approved as presented.
REPORTS
Council President 
Carolin Harvey reported the constituency heads meeting was rescheduled, so they have not yet met.
Board of Trustees 
Carolin Harvey reported she attended the Board meeting scheduled for this morning. The first order of business was to elect a chair; however, a motion was made to postpone a vote until the three open trustee positions were filled. When that motion did not pass, two of the trustees walked out of the meeting, which caused a lack of a quorum. As a result, no business could be conducted. Carolin commented that it was disappointing because there were several items on the agenda that were postponed yet again, such as the fee increases, furniture for the new Student Services building and salary increases. The next meeting was not officially announced, but there was discussion about possibly meeting on April 25. Mickel Cordes asked Carolin to email Council members when a date for the Board meeting has been scheduled. Patrick Brumleve noted that the Board calendar is available on their website (https://bot.siu.edu/).
School of Medicine Civil Service Council 
Sheryl Lloyd reported that the School of Medicine Springfield benefits manager has resigned effective April 15. She is unsure what that will mean for them with the benefits choice period coming up. Sheryl also reported that the Springfield Council's spring fund raiser is underway. They are again holding an herb and plant sale, which has been successful for them in the past.
Annuitants Association 
Gary Beer reported he and Jay Brooks attended the Association meeting held on March 13. At the meeting, it was reported: 1) retirees will have to start paying health insurance premiums. There is a legal question as to whether this is a benefit or is guaranteed by the constitution. Unfortunately, a lower court has ruled that health insurance is not guaranteed; that ruling is under appeal; 2) the Association awarded scholarships to four recipients. Those names will be announced at the next meeting; 3) there was discussion on the pension reform bills currently in the legislature. The various proposed legislation likely will not pass or will be amended. The Association and other advocacy groups are staying on top of the issue. The State Universities Annuitants Association (SUAA) will oppose any legislation that would freeze, delay, lower or eliminate the compounded automatic COLA adjustment. The SURS and SUAA websites are updated often on the pension legislation. He also follows the Capitol Fax website, which posts many of the happenings in Springfield and has links to several newspaper articles.
Human Resources 
Jennifer Watson reported: 1) HR has relocated to Miles Hall, but there are still people who do not realize they have moved. She asked the Council's help to get the word out; 2) SURS retirement counselors will be on campus next week. Appointments have already been scheduled for individual sessions, but on April 9, a general retirement session will be held; 3) on May 2, the Student Center Auditorium will have a benefits choice session and will be finalizing some of the times and information. Employees should keep a lookout in their email for additional information; 4) on April 20, the Employment area of HR will be holding a seminar on "Understanding the Employment Process." There are many people who would like a basic overview of how to apply, test, etc.
COUNCIL COMMITTEES
Executive 
Jason Phillips reported the committee met and set the agenda.
Budget 
Budget reports were emailed to all members prior to the meeting.
Education Assistance 
Anthony Travelstead reminded Council members of the committee's upcoming fund raisers: the Old Main Luncheon Buffet on April 17 and the flea market scheduled for April 27. Also, the first installment of the payroll deduction went out in the newsletter. A flyer will be coming in the next few weeks.
Elections 
Diane Frew reported: Election ballots were mailed on March 27, 2013, to civil service employees' mail stops, with projected delivery by March 29. The Provost and Vice Chancellor sector will have five names appearing, with an option for a write-in candidate (two seats open). The General sector will have two names appearing, with an option for a write-in candidate (two seats open). The Auxiliary sector will have one name appearing, with an option for a write-in candidate (one seat open). The elections deadline is April 10. The ballots are scheduled to be picked up from Campus Mail Service and tallied on April 16.
Public Information 
Patrick Brumleve reported the newsletter was distributed via the listserv. Hard copies will be sent to Physical Plant and Housing. He also reported that the Open Forum with the Chancellor has been rescheduled for April 29.
Staff Excellence Award 
Diane Frew reported that the Excellence award recipients will be announced sometime this month.
The following Council committees did not meet or had no report: Bylaws, Civil Service Benefits and Range.
CONSTITUENCY COMMITTEES
Chancellor's Planning and Budget Advisory 
Carolin Harvey reported that everything discussed in the meeting is now public knowledge, including that there will be no budget requirement for reallocations this year. Those will be done as normal procedure. The committee discussed enrollment, and it was reported that applications for fall are increasing.
Parking and Traffic Appeals 
Elizabeth Cheek reported on the March 28 meeting: There were 25 appeals; 4 were denied, 19 were no shows and 2 were reduced.
The following constituency committees did not meet or had no report: Advisory Committee to Director of Public Safety, Affirmative Action Advisory, Chancellor's Advisory Review Board, Computing Advisory, Honorary Degrees, Intercollegiate Athletics Advisory, Naming University Facilities, Recreational Sports and Services Advisory, Student Center Advisory, Traffic and Parking, University Joint Benefits and UWPA.
SPECIAL/OTHER COMMITTEES
Legislative Advisory 
Karin McClure reported there are a few bills that have passed one of the Houses: 1) SB1, which technically applies only to TRS employees; however, SB1544 appears to have the same type of language and would apply to SERS, SURS and GRS. SB1 was approved by the Senate; SB1544 passed the Senate Executive Committee, but has not been passed by the full Senate; 2) HB1165 passed the House. This bill delays cost of living increases and states that the COLA would only apply to the first $25,000 in pension benefits. It would apply to the four systems, excluding judges; 3) HB1166, which would raise the retirement age, passed the House. This could cause those who are younger in the system to end up working an extra five years; 4) HB1154 caps pensionable income at $113,000 or the annualized rate of earnings as of the effected date of the act, whichever is greater. It passed the House by a wide margin. Karin also reported that the AFSCME contract has been ratified. She has been unable to find even a summary of the contract on the internet, and only an AFSCME member can access it on their website. The rumblings she is hearing are that premiums will go up by 1% of an employee's salary. She believes this would make sense because retiree premiums will be increased in the same way (by a percent of the annuity). She has no word on how much dependent premiums might go up or on what the increases would be on dental or anything else.
Search Committee for Dean of MCMA 
Mickel Cordes reported that due to a scheduling conflict, he cannot serve on the committee. He is aware that they have met and are currently going through applications. Carolin Harvey asked Mickel to let her know who the chair of the search committee is so she can contact that person to see if the committee is too far into the process to want someone else appointed. It was noted that Regina Brown and Patrick Brumleve had previously volunteered for the committee and could serve if needed.
The following special/other committees did not meet or had no report: Academic Calendar, Employee Advisory Committee to the Merit Board, Strategic Planning, Signage, SURS Members Advisory.
OLD BUSINESS
Carolin Harvey asked for a brief report from the committee planning next year's Council of Councils meeting. Diane Frew reported the committee met April 2 and appointed two people to be co-chairs, herself and Teri Ricci. The committee has put some preliminary work into place and plans to meet again on May 14. Carolin noted that even though there is a committee, the meetings are open to all Council members.
NEW BUSINESS
1. Carolin Harvey reported there is a vacancy on the Student Center Advisory Board as a result of the resignation of Jim Bigogno. Mickel Cordes volunteered to serve on the committee. Patrick Brumleve moved to appoint Mickel to complete the remaining term; seconded by Shari Garnett. Motion carried.
2. Carolin Harvey reported she received a request last month from Ted Grace at the Student Health Center who is conducting a smoking cessation survey. He asked for Council feedback on five questions. Carolin noted there were some people who had already received the survey, and she asked if anyone had responded. Some Council members indicated they had. Carolin asked for a consensus of what the Council as a whole would recommend. The options are: 1) smoking allowed in public outdoor spaces (current policy); 2) smoking only in designated areas; 3) smoking only in parking lots and personal vehicles; 4) a smoke-free campus; no smoking on any University property; and 5) a tobacco- free campus--no tobacco products such as cigarettes, dip, chew or snuff used in any University property. The consensus of the Council was to recommend continuing with current policy. Carolin indicated she would send Dr. Grace an email to let him know the Council's stance.
NON AGENDA ITEMS
Jesus Rosado asked if any secretarial staff have been put on furlough. Carolin Harvey responded she did not believe there were any furloughs taking place at this time.
ADJOURNMENT