2011-2012 Civil Service Council Meeting Minutes
Main Content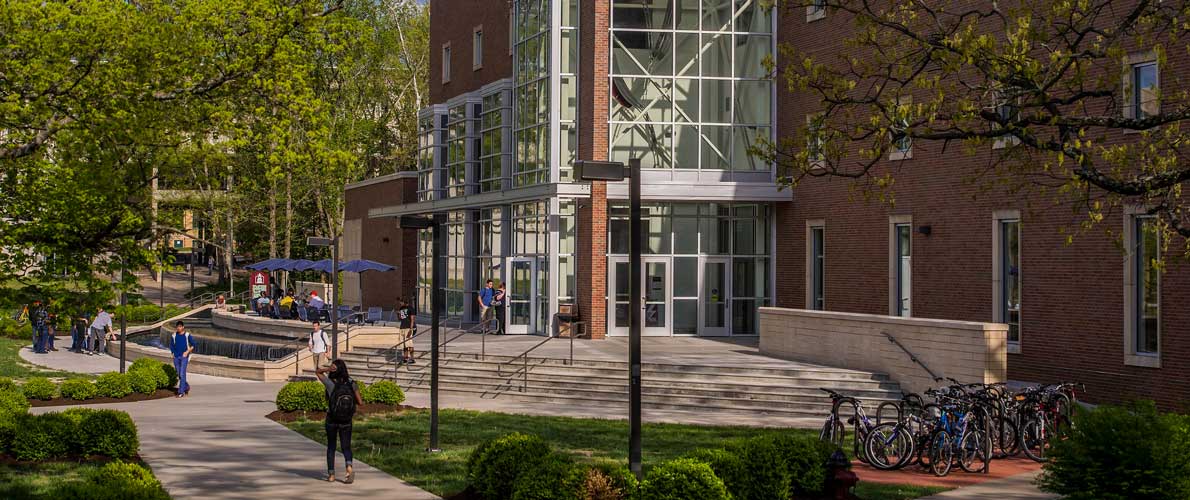 May 2, 2012
The May meeting of the Civil Service Council was called to order by Carolin Harvey, President.
Roll call of the members was taken by Elizabeth Cheek.
Members Present: Patrick Brumleve, Elizabeth Cheek, Mickel Cordes, Anita Eckhardt, Diane Frew, Shari Garnett, Tina Gerecke, Vera Gibbs, Carolin Harvey, Susan Howell, Randy Lowe, Karin McClure, Jason Phillips, Jesus Rosado, Anthony Travelstead.Members Absent: Karen Waldron.
Others present: Sheryl Lloyd, Teri Ricci, Jennifer Watson.
MINUTES
The minutes for the meeting on April 6, 2011, were corrected under the Human Resources report, item 2, second sentence, to read, "She will go over the State of Illinois insurance plans...." The minutes were approved as corrected.
REPORTS
Council President 
Carolin Harvey reported the constituency heads have not met since the last Council meeting.
Board of Trustees 
Carolin Harvey reported she plans to attend the Board meeting scheduled for May 10 in Edwardsville.
Human Resources (HR) 
Jennifer Watson reported that in the next few days, employees should receive a card from CMS with information concerning the State of Illinois's group insurance for the FY13 benefits choice enrollment period. The enrollment period begins May 1, with no end date determined at this time. Currently, the health care options for FY13 have not been finalized. As a result, health care carrier rates and coverage have not been made available. It has been recommended by CMS to delay making health carrier choices until information is available for all plans. HR will send out the information once CMS has made it available on their website.
COUNCIL COMMITTEES
Executive 
Jason Phillips reported the committee met and set the agenda.
Budget 
The Council and Education Assistance budget reports as of March 31, 2012, were emailed to all members prior to the meeting.
Education Assistance 
Anthony Travelstead reported on the success of the spring flea market held on April 28 and thanked all who helped to make the event a success.
Elections 
Shari Garnett presented the results of the spring elections (included as Attachment 1 to the agenda). She moved to ratify the election results and destroy the ballots; seconded by Jason Phillips. Motion carried. Carolin Harvey suggested that in the future, Council members should encourage their constituents to vote; the return percentages in each sector are very low. Anthony Travelstead commented that he looked up the names of some of those who were write-ins, and it appears that the Council is reaching a broader area of the campus. The Council should continue to work toward that end.
Staff Excellence Award (formerly Outstanding Civil Service Employee) 
Patrick Brumleve reported there is a reception this afternoon to recognize the recipients of the excellence awards.
Public Information 
Elizabeth Cheek reported the open forum is scheduled for May 7. Also, she encouraged those Council members who have not yet sent in their bios to do so.
Range 
Tina Gerecke reported the committee met prior to the Council meeting on April 4 and discussed the letter from the committee to the Chancellor addressing different concerns that constituents have expressed. The letter was submitted to Carolin Harvey last week and was forwarded on by her to the Chancellor.

The following Council committees did not meet or had no report: Bylaws and Civil Service Benefits.
CONSTITUENCY COMMITTEES
The following constituency committee reports were submitted with the May 2, 2012, agenda: Traffic and Parking and University Joint Benefits.
With respect to the Traffic and Parking report, Carolin Harvey asked why traffic is being re-routed around the Communications building. Karin McClure responded that part of the renovation/addition to the Communications building is contingent upon the road that goes between Communications and the parking lot. The addition is apparently going to go where the road is currently. She indicated that there is a map that shows the different phases of the project. Phases one and two are going on currently; however, instead of moving on to phase three, they have jumped to phase five, which comes with a $2.5 million price tag. Karin believes the [administration] knew about the addition and what it would cost; why was that not figured into the cost of the addition? Now, it is suddenly a crisis situation, and prices are being increased significantly. Tina Gerecke commented that she served on the committee during the time Chancellor Goldman was in place. The committee was unable to get his approval to increase parking fees. [Everyone is paying for it now.] Karin believes there was a major disconnect; the process becomes such a burden on employees, despite being allowed to pay over two [pay periods]. She indicated the [library's] collective bargaining agreement now provides for eight payments. Even still, it is difficult to have that amount deducted. Elizabeth Cheek asked if it has been considered whether to break the payments into eight for everyone on campus. Karin believes that might be a question the Range Committee could address.
Intercollegiate Athletics Advisory 
Jason Phillips submitted his written report (included as an appendix to the minutes).

The following Council committees did not meet or had no report: Advisory Committee to Director of Public Safety, Affirmative Action Advisory, Chancellor's Advisory Review Board, Computing Advisory, Dining Services Advisory, Honorary Degrees, Naming University Facilities, Ombudsman Advisory Panel, Parking and Traffic Appeals, Recreational Sports and Services Advisory, Student Center Advisory and UWPA.
SPECIAL/OTHER COMMITTEES
Chancellor's Planning and Budget Advisory 
Carolin Harvey reported the committee will meet on May 8. The newly-elected chair of the Board of Trustees, John Simmons, will be in attendance.
Legislative Advisory 
Karin McClure reported things are in flux at this time. The Governor presented his proposal on April 20, and it is supposed to provide 100% funding for the pension systems by 2042, with changes such as increasing employee contributions by 3%; reducing the COLA to less than 3% or half of the CPI; and delaying the COLA to the earlier of age 67 or 5 years after retirement. In other news, Karin reported that legislators are taking aim at the subsidy for retiree health insurance (House Amendment 006). It would mean no health insurance for retirees until age 67. The other is HJRCA49 (House Joint Resolution) that is now in the Senate and is up for its third reading this afternoon. It is almost certain to pass. What it would do is require three-fifths of the governing body to approve an increase in benefits for any state employee. Not only is the content problematic, but it is a referendum that would go on the November ballot. The price tag for putting it on the ballot is $70 million. Sheryl Lloyd reported that she just received an email that the bill (SB1313) to eliminate current health insurance premium subsidies for retired state employees and university workers has been approved by the House Executive Committee.
Karin McClure also reported that SUAA (State Universities Annuitants Association) is sponsoring a presentation by Linda Brookhart, who is the Executive Director of SUAA, on May 7. Elizabeth Cheek noted that SUAA is obviously speaking out on the bill. If employees who are members of SUAA have noticed they are not receiving updates, it is because SUAA is no longer sending updates to "edu" email addresses. Those members who would like to continue receiving information from SUAA should send them their personal email address. Carolin Harvey noted that employees do not need to be retired to join. She added that she received a call from the Annuitants Association requesting a civil service representative [to sit on their board]. Karen Waldron, who is retiring in July, has agreed to be the representative, and she will update the Council on what is happening with that organization.
Search Committee for Dean of College of Applied Sciences and Arts 
Shari Garnett reported that two of the three candidates have been on campus for interviews; the third has withdrawn his application. The committee sent forth its comments to the Provost on the two who interviewed.
Search Committee for Dean of Library Affairs 
Susan Howell reported that the candidates are currently being interviewed; the second will be on campus May 3 and the third will interview next week.

The following special/other committees did not meet or had no report: Academic Calendar; Employee Advisory Committee to the Merit Board; Search Committee for Vice Chancellor for Institutional Advancement; Search Committee for Dean of College of Agricultural Sciences; Search Committee for Dean of College of Education and Human Services; Strategic Planning; Signage; and SURS Members Advisory.
NEW BUSINESS
Carolin Harvey recognized outgoing Council member Susan Howell with a certificate of appreciation and thanked her for her service on the Council. Carolin also recognized Joyce Davis and Vicki Nelson, noting that a certificate will be sent to each.
ADJOURNMENT