Main Content

The Civil Service Council represents civil service employees of Southern Illinois University Carbondale. The Council, as a recognized constituency, functions within the overall governance structure of the University and advises and consults with the Chancellor on a regular basis.
The Civil Service Council membership is composed of employees elected from the four sectors of civil service staff on the Carbondale Campus. The current Council President is Elizabeth Cheek, Undergraduate Admissions (618-453-3337).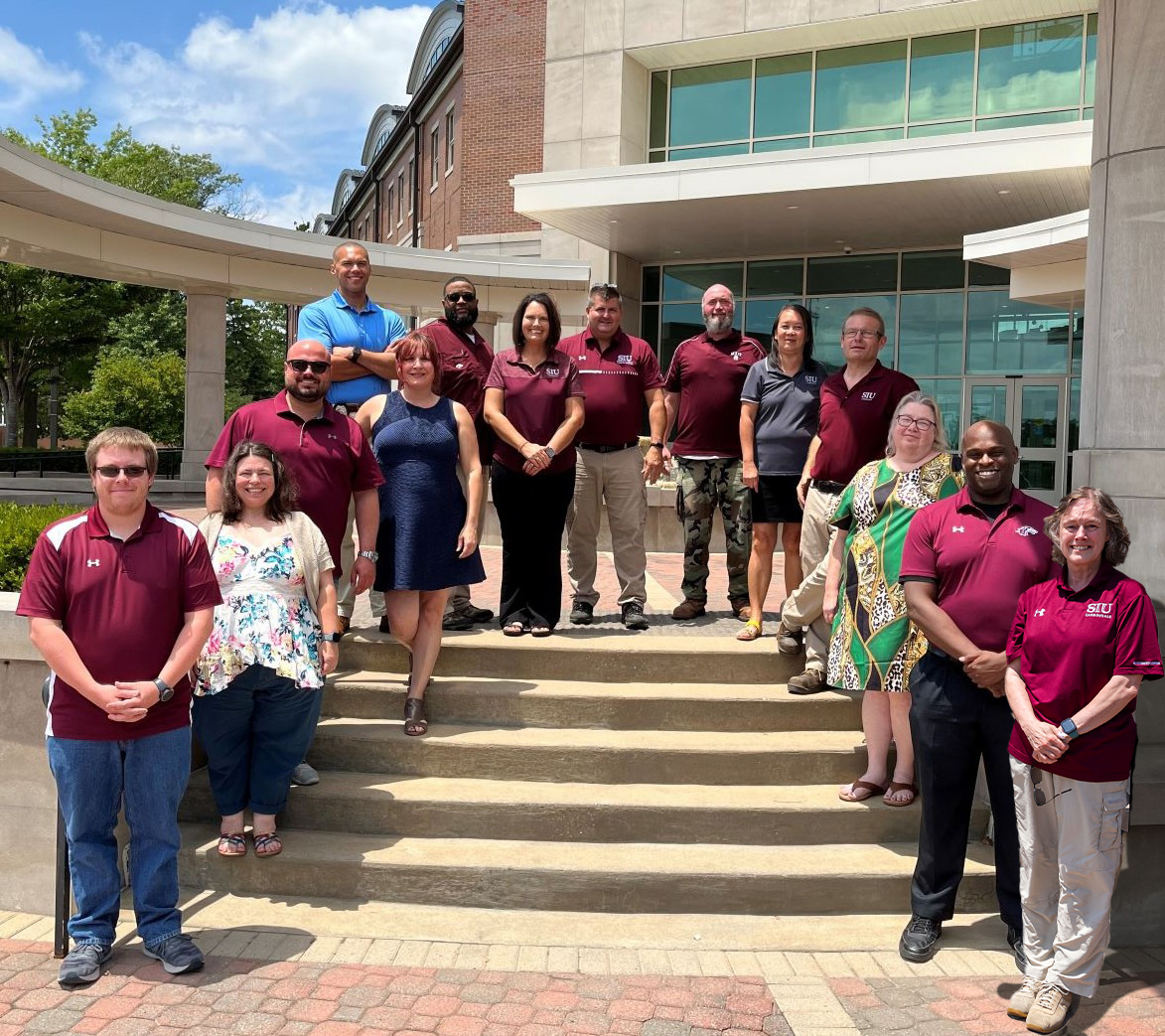 From left to right: Thomas Becker, Cyndy Green, Chris Woodruff, Brandon Gibbs, Amelia Ketzle, Anthony Fobs, Elizabeth Cheek, Anthony Travelstead, Matthew Stottler, Kim Maier, Mickel Cordes, Tammy Hopkins, Victor Martin (not pictured: Bill Bruns, Ann Coward, Tim Deterding, Marianne Schoonover)
Every spring, the SIU Civil Service Council hosts an Annual Flea Market to benefit the Education Assistance Fund for scholarships to be issued to eligible dependents of SIU Civil Service employees who attend SIU. The flea market is held at the SIU Arena parking lot on the last Saturday in April or first Saturday in May. It offers shoppers the opportunity to find those unique items for themselves or even that person who is difficult to buy for.
The 2023 Annual Flea Market will be April 22 (rain date April 23). Proceeds benefit the Education Assistance Fund. We're looking forward to a great year!